India is considered a rather weird place as far as dating and marriage are concerned, we Indians are quite expectant when it comes to settling down and it becomes a comedy of errors when we try to fit expectations within a small matrimonial column.
You'd still have simple parents looking for the perfect son or daughter-in-law. The thought is novel. It's perfectly fine to go for arranged marriages if it's your cup of tea.
But some matrimonial ads are just plain hilarious and idiotic, check these out!
Lol, Twitter chalega?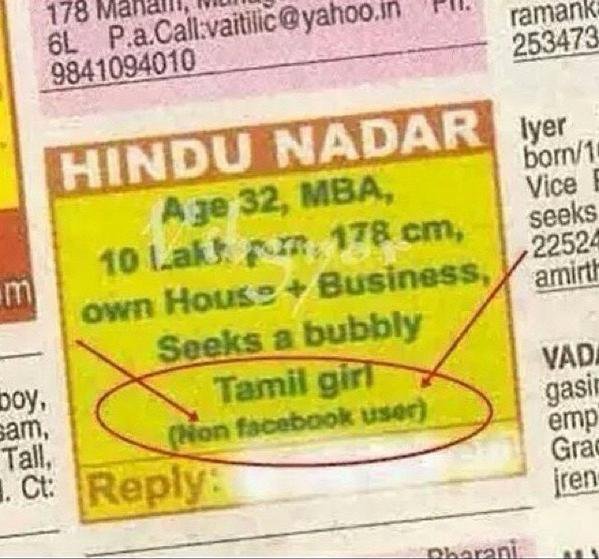 Who wears jeans in the house??????
Hahaha we wonder how that went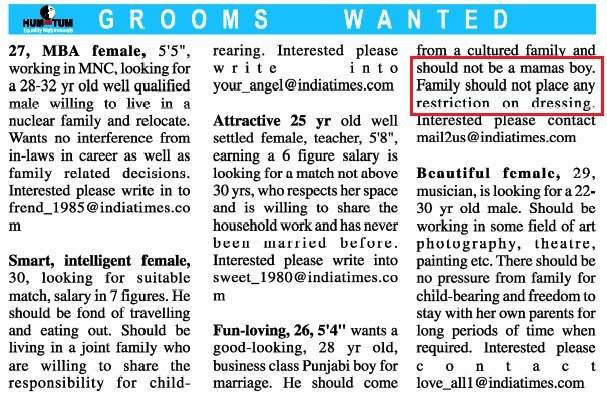 Hahahaha, how pissed off is this parent!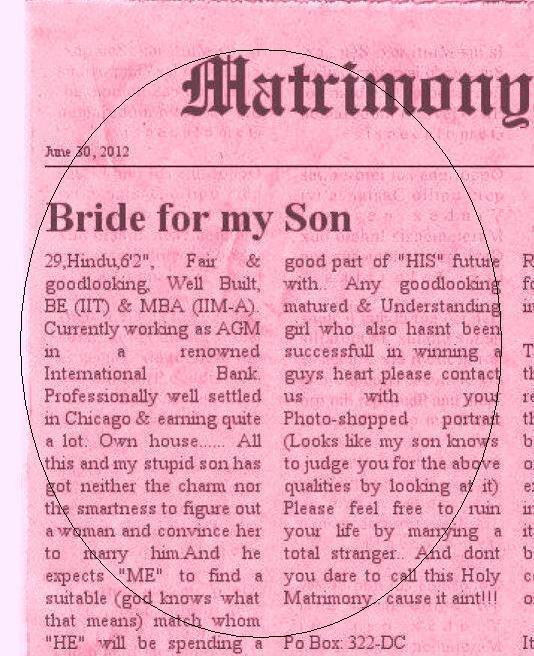 Are you convented?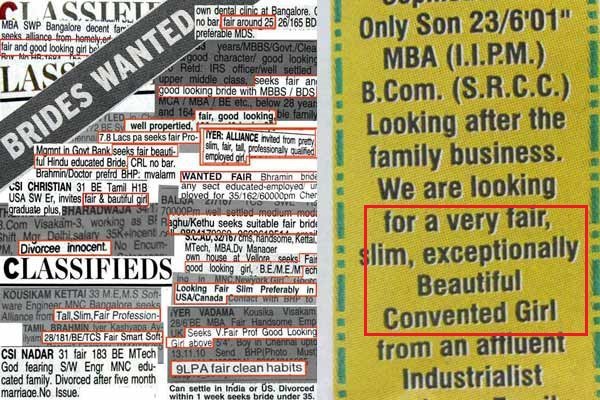 LOL, I dont know what to say about this
We wonder what an Innocent Divorcee is?
Lol! Bechaare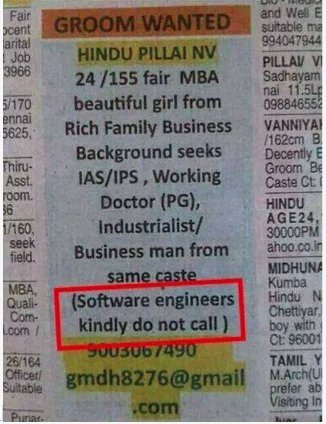 Last but not the least, This is Shashi Tharoor's matrimonial ad! 😛