There is no doubt that most girls are crazy about weddings! What they are more excited about is their wedding outfit.
Every to-be bride wants to look the best on her D-day in her wedding lehenga. And so these pretty damsels browse the internet, check out each and every place that they possibly can and then arrive at a decision 🙂
But this has not been the case with Kiah.What is so special about her Lehenga?
She chose it over FACETIME. Yes, you read that right! Moreover, she didn't even try it once (obviously!). This has to be the rarest of rare cases where the bride is doing the most important shopping of her life through video chat? Well, we still can't believe it, but this is how she did it!
Actually, Kiah was in New Zealand when she did her bridal lehenga shopping. And the one and only time she tried it was before the big day.
Thankfully, her lehenga turned out to be super-amazing and she looked like a princess in it.
Kiah walked down the aisle with her love Ron and their wedding was truly mesmerizing and was beautifully captured by Design Aqua Studio.
This is the very lehenga, which Kiah chose over FaceTime. Kiah always wanted to don something in pastels for her wedding.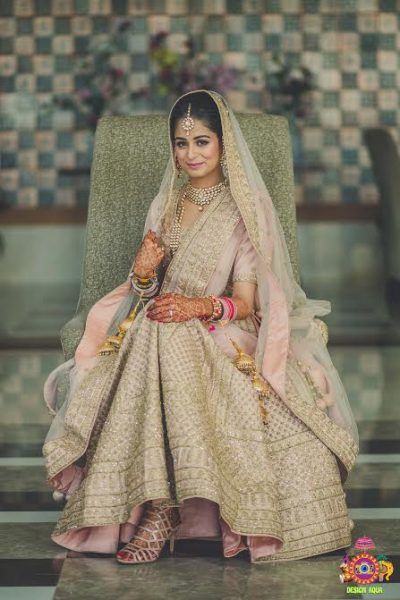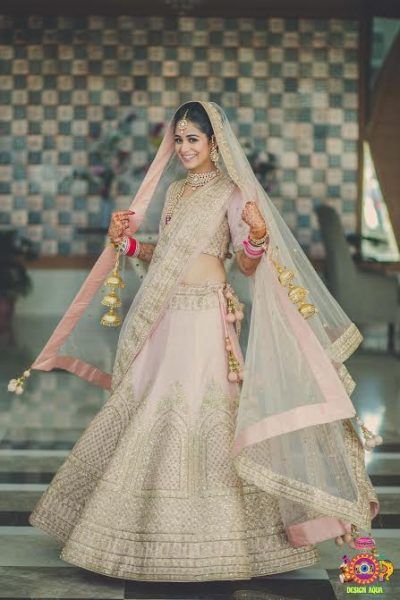 So, she opted for a pastel pink coloured lehenga with beautiful golden work on it by Aashna Behl. She just looked as natural as any Indian bride can manage to.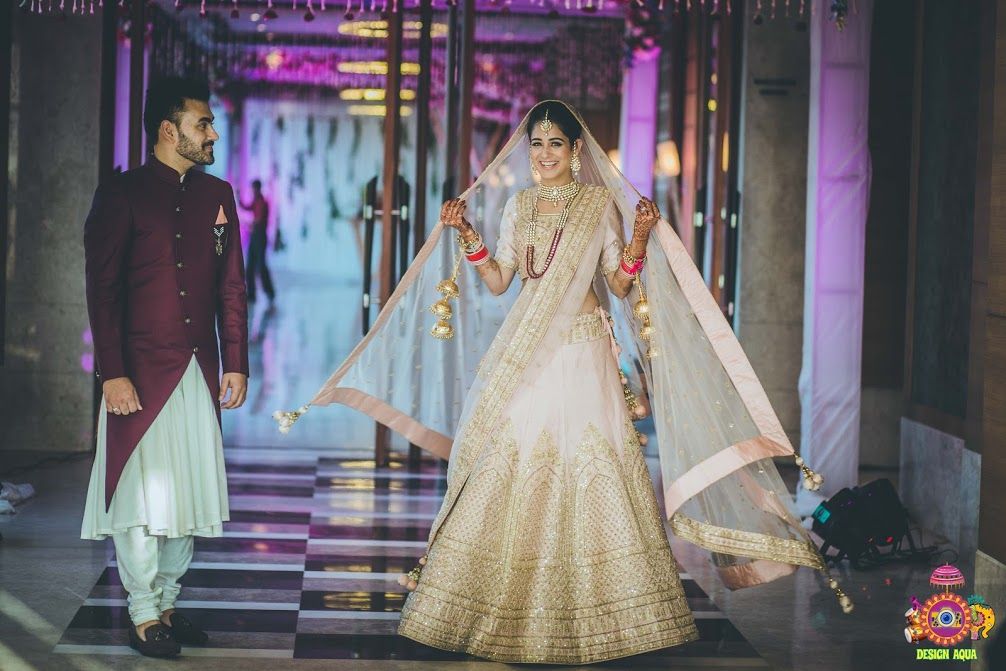 It was her mother who played the significant role in choosing this stunning bridal outfit as she was the one who FaceTimed with her to shop this in Delhi while Kiah was in New Zealand. Kiah teamed up her look with beautiful Kundan jewelry by Bishan Singh Jewellers in Chandni Chowk. The beautiful bride completed her look with minimal makeup from Chandni Singh Makeup Artist.
Well, it's really a brave step for any bride to choose her lehenga over FaceTime without even trying it once, but Kiah, it worked for you and we wish you all the very best for the future 🙂
Article Source : http://www.bollywoodshaadis.com