Wedding customs are all part and parcel of the overall celebration, the throwing of rice, the groom cannot see the bride a day before the wedding, the bride has to fast for 24 hours on the day of the wedding. These are all ones which we have heard of, but the ones we list down in this article will make you go WTF!!!!!
Some of these are beautifully romantic and some, well see for yourself!
Fiji
In Fiji, men have to find an unusual gift before they can ask for a woman's hand in marriage: Before asking for the hand of his beloved, the groom must present his father-in-law with a whale's tooth.
Scotland
In Scotland, there is a particularly nasty pre-wedding tradition that involves the bride and groom being pelted with food trash, including rotten eggs and fish. The Scots believe that if a couple can withstand this, their marriage can withstand anything.
China
In China, when a groom comes to get his bride, he must first break through an aggressive wall of her angry bridesmaids. The bridesmaids demand money from him, and put him through a series of silly performances and tasks – all meant to prove just how strong his love really is.
Mauritania
In Mauritania, a large, full-bodied wife is said to signify good luck and prosperity in a marriage. Unfortunately, Mauritian women are often force-fed to become fatter for their wedding, sometimes causing them endless illness and health problems down the line.
Kyrgyzstan
Here's a completely messed up tradition that will have you cringing; In Kyrgyzstan, an old adage claims that tears on a wedding day will make for a happy marriage. Until 1991 (when it was finally made illegal) many parents would consent to the marriage of a kidnapped young girl, especially if she was crying.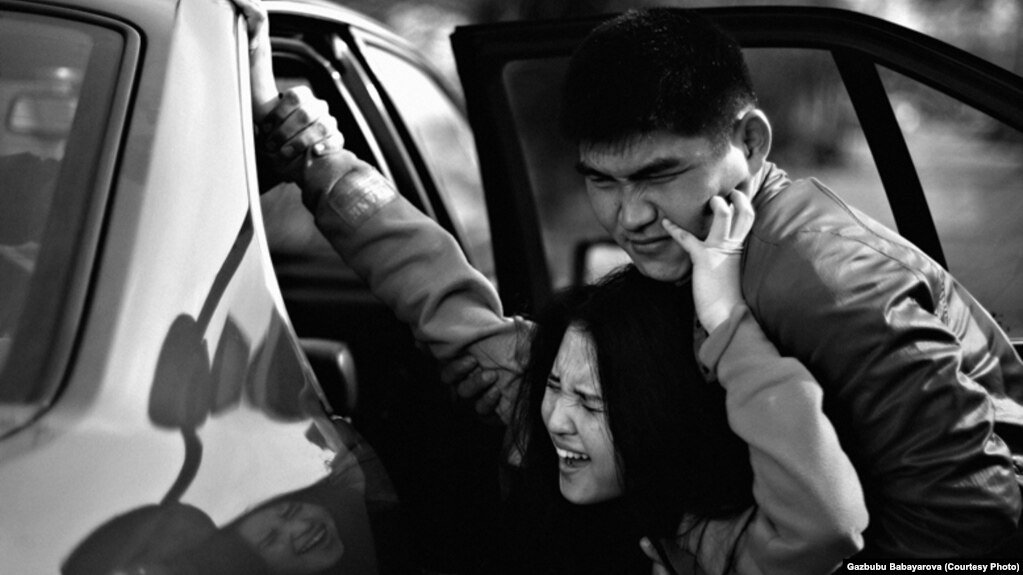 Russia
In an average display of somberness and seriousness, many Russians choose to be married at the Tomb of the Unknown Soldier in Moscow.
Wales
In Wales, it's common for a man to gift his new lover with a carved wooden spoon, symbolising that he will never allow her to go hungry.
Borneo
In Borneo, one tribe does not allow newlyweds to leave their homes during their wedding day, not even to go to the bathroom. Like most odd traditions, it is said to bring the couple good luck.
Niger
In Niger, men have to dress in elaborate costumes and perform for their potential mates. When the performance is over, the women get to choose the man they like best.
United States
This tradition stems from the American deep south. Back in times of slavery, black newlyweds jumped over a broom to symbolise moving forward in their new lives together. Though obviously somewhat antiquated, some couples still participate in this tradition.
Finland
Each year in Sonkarjävi, Finland, competitors come from all over the world to participate in a wife-carrying competition. Basically, it's like a huge obstacle course that must be conquered with your spouse, girlfriend, or partner on your back. This competition brings new meaning to "carrying the load in the relationship."
Armenia
In Armenia, single women eat a slice of a traditional salty bread in order to inspire a prophetic dream about the man they are going to marry: The guy that brings them water in their dream is the one they are supposed to marry.
South Korea
In South Korea, there is a traditional custom that says that a groom should have his feet beaten with fish and canes the night before his wedding. It's supposed to prove strength of character, but might just actually be the groomsman attempting to interfere with him walking down the aisle – we see what you did there, bros. Lol we wonder what it must be in North Korea 😛
Article Source: LifeBuzz